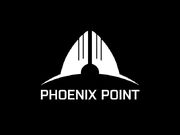 Welcome to the Phoenix Point Wiki!
Edit
The Phoenix Point Wiki is the primary destination for information regarding the upcoming turn based strategy game Phoenix Point; the latest project from the mind of Julian Gollop, creator of classic strategy games such as Chaos, Laser Squad, and X-COM. Being developed by his studio Snapshot Games, Phoenix Point aims to push its genre to a new level of tactical depth and player immersion by featuring an alien menace that evolves physical adaptations to counter the player, a more realistic ballistics system and scheming human factions affected by economic and diplomatic factors.
Following a successful crowdfunding campaign on fig.co, an early preview was available for visitors of the PC Gamer Weekender 2018 to play, with Early Access release due Q1 2018. Snapshot Games are targeting a 2019 release.
Fig Campaign Trailer
Edit
Phoenix Point - Early Gameplay
Edit
Julian Gollop takes us through 8 minutes of Phoenix Point (source: IGN)
Find out more
Edit
Factions
Edit
Take a look at the Factions page for more information on what we know about them so far.
Take a look at the fantastic concept artwork and 3D models.
Screenshots
Edit
Check out some of the Early Gameplay screenshots.
Interested in the Lore? Check out the Stories page