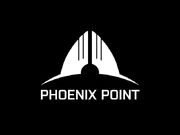 This wiki covers Phoenix Point, a turn-based tactical squad strategy with 4X elements developed by Snapshot Games.
It was released on December 3, 2019 for Windows and MacOS, and for PlayStation 4 and Xbox One over the course of 2020, with Stadia release planned in 2021. The game is directed by Julian Gollop, creator of the original X-COM, but is otherwise unrelated to the XCOM brand.
Offering dynamic globe, branching stories, interlinked tech trees, multiple squads, first-person shooting, body modifications, and varied vehicles, the game is characterised by an abundance of features and mechanics that are sometimes difficult to master. Moreovere, many of the core mechanics have been changing, appearing and disappearing with the release of significant patches from the developer. Which is where this wiki comes in, striving to keep the information up to date.
This wiki is a work in progress. If you love the game, please help us out.
Official Webpage: https://phoenixpoint.info/
Official Wiki: http://wiki.phoenixpoint.com/Phoenix_Point_Wiki
Community content is available under
CC-BY-SA
unless otherwise noted.